Welcome to Mission Wine & Spirits, recognized as one of the finest wine & spirit shops in Southern California. Our selection is unparalleled in the quality and variety in diverse categories of spirits and fine wines. Mission has called Pasadena home for over 35 years. Over the years, we have grown tremendously due to outstanding product selection and customer service. We strive to provide the lowest prices for our valued customers. In 2007, after renovation our Pasadena home has become a new landmark within the City of Pasadena's historic Washington Village project.
Mission provides an outlet where you can find an array of Wines, Liquor and fine cigars along rare and hard to find products and smoking accessories.
---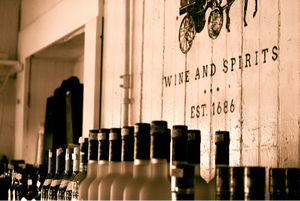 Events & Tastings
Enjoy the Mission Liquor in store events and tastings. Have a look at our Events Calendar Below.